Our Wine Bar
We are two sisters with a passion for wines and all that goes into creating the tastes that make any average wine drinker appreciate the true depth of a great wine.
The Cellar Wine Bistro offers a variety of Red, White, and Sparkling wines. Located in the heart of Historical Downtown Lafayette, our wine bar is the perfect venue for a date night, going out with friends, or making new ones.
Whether you are a wine connoisseur looking to find that perfect bottle, or wine curious wanting to learn more, we will be able to help you have a great time with wine and delicious food.
Opening Hours
Wed-Sat: 5pm - 10pm
Brunch 1st & 3rd Sundays: 10am - 2pm
1001 Main Street
Lafayette, IN
Latest and Upcoming Events
Jan 25
Wine 101 Mary Taylor Wines - RESCHEDULED!
Travis Gallagher  from Crossroad Vintners will be at The Cellar to taste us on the wines from an amazing young importer/negociant Mary Taylor.  Featuring some great Old World wines paired with Chef Ethan's spectacular amused bouche.  $25/person, 6 to 7:30pm, Reservations required: 765-746-6754
Jan 20
Sweet Sounds of Thursdays
The Cellar is kicking off Thursdays, 7 to 9pm, with Live Music!  Here is the lineup: 1/06  Ray Rayburn; 1/13  Abby Bannon; 1/20  Gabrielle Elise; 1/27  Greg Deason
Jan 19
Wine Wednesday!
Every Wednesday, all night, The Cellar has list of wines we feature for $5/glass.  The list changes each week so come in and see what we are pouring!
Meet our Wine Experts & Staff
Michelle Wise
Hoosier by birth, Californian for a while by choice, Michelle is back to Lafayette bringing with her all the influences of Santa Barbara's wine culture (and bottles).
Current favorite wine: Burgundy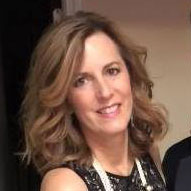 Marla Milner
Marla brings a love of wine and an interest in food and the aesthetics of making the wine bar enjoyable to our customers.
Current favorite wine: Garganega
Ethan Wise
Ethan brings back to Indiana the culinary skills he gained from his training at Santa Barbara City College's Culinary Program in Southern California.