Our Wine Bar
We are two sisters with a passion for wines and all that goes into creating the tastes that make any average wine drinker appreciate the true depth of a great wine.
The Cellar Wine Bistro offers a variety of Red, White, and Sparkling wines. Located in the heart of Historical Downtown Lafayette, our wine bar is the perfect venue for a date night, going out with friends, or making new ones.
Whether you are a wine connoisseur looking to find that perfect bottle, or wine curious wanting to learn more, we will be able to help you have a great time with wine and delicious food.
Opening Hours
Wed-Sat: 5pm - 10pm
Brunch 1st & 3rd Sundays: 10am - 2pm
1001 Main Street
Lafayette, IN
Latest and Upcoming Events
Jul 17
Sunday Brunch at The Cellar
The Cellar Wine Bistro offers a unique and delicious Sunday Brunch the 1st and 3rd Sunday of each month.  The current Summer Menu is as follows: Lemon-Cornmeal Hoecakes (GF, VT)   12 Whipped Ricotta, Macerated Strawberry, Crushed Pistachio Croque Madame  12 City Ham, Baguette, Bechamel, Gruyere, Dijon Mustard, Poached Egg Pain Perdu Au Chocolat (VT)  12 Chocolate Dusted Baguette, Fresh Berries, Pecan Brittle, Crème Anglaise Sous Vide Omelet (VT, GF)   12 Spinach, Zucchini, Shallots, Feta, Parsley Crab Melt Frittata (GF)  16 Blue Crab Claw Meat, Red Bell Pepper, Cherry Tomato, Gruyere, Aioli, Chive Eggs Norvegienne  14 Buttermilk Biscuit, Cold Smoked Salmon, Poached Eggs, Roma Tomato, Dill Hollandaise, Capers Eggplant Crepes (VT)  12 Roasted Eggplant, Garlic, Shallot, Rosemary Bechamel, Poached Egg Lamb Bubble & Squeak (GF)  16 Lamb & Mashed Potato Cake, Spinach, Sugar Snap Peas, Leek, Fresh Herbs, Poached Egg
Jul 6
Wine Wednesday!
Every Wednesday, all night, The Cellar has list of wines we feature for $6/glass.  The list changes each week so come in and see what we are pouring!
Jun 27
The Cellar's Summer Vacation
The Cellar will be closed from June 27 to July 5, re-opening on Wednesday, July 6.  We take this time each summer to give our staff a little break.  We look forward to welcoming you all back into The Cellar on July 6!
Meet our Wine Experts & Staff
Michelle Wise
Hoosier by birth, Californian for a while by choice, Michelle is back to Lafayette bringing with her all the influences of Santa Barbara's wine culture (and bottles).
Current favorite wine: Burgundy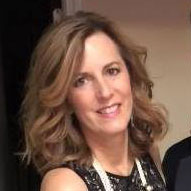 Marla Milner
Marla brings a love of wine and an interest in food and the aesthetics of making the wine bar enjoyable to our customers.
Current favorite wine: Garganega
Ethan Wise
Ethan brings back to Indiana the culinary skills he gained from his training at Santa Barbara City College's Culinary Program in Southern California.